Beaxy is an online cryptocurrency and fiat currency exchange that attempts to lead the industry with cutting edge technology and convenient tools. The online exchange also features a safe trading environment with lightning-quick buy and sell execution through its trading platform.
Operating under Beaxy Digital Ltd, the online exchange offers top notch security, satisfactory customer service, and decent offerings apart from its digital assets. From advanced order types, top-notch security, and referral bonus programs, the team behind Beaxy has always strived to provide a fully-featured exchange that focuses on facilitating a convenient and easy-to-understand trading experience.
In this review, we will delve into the key features and services of the online exchange as well as its offerings.
Beaxy: Background
Beaxy started off as an Initial Coin Offering (ICO) project in early 2018 and was operated by Beaxy Digital, Ltd, a company with business licenses from St. Kitts & Nevis, Caribbean Islands. By September 2018, the ICO project raked in nearly $3 million in funding, thus establishing Beaxy as a successful online exchange.
Beaxy Digital's team consists of its CEO Artak Hamazaspyan, CTO Mittal Patel, COO John Galvagno, and Director of Engineering Federico Almaraz.
Beaxy: Features
As Beaxy has three features at its core – functionality, technology, and security.
• Functionality
As clients will have to access Beaxy through its web-based trading platform, the company has spared no expense to make trading as convenient and easy-to-understand. Beaxy's online platform utilizes an organic, beginner-friendly, and intuitive User Interface (UI). The interface is also customizable and includes scrolling ticker settings for speed, visibility, and favourite pairs. It also incorporates Night and Day modes for around-the-clock trading, TradingView charts with a full range of technical indicators, and a variety of charting colour options.
• Technology
The online exchange makes use of high throughput and low latency database performance capabilities, allowing it to handle up to 225,000 transactions per second (TPS) with less than 1ms of latency. Beaxy's trading platform was also developed with long-term scaling in mind, featuring revolutionary functions to moderate demand spikes, coupled with automated scaling and resource balancing features. In addition, Beaxy features automated trading analysis, data research, surveillance, and back-testing services, which were developed in collaboration with Wall Street-backed OneMarketData, LLC.
• Security
The Beaxy team puts high priority in its security protocols, which includes a Two-Factor Authentication (2FA) system for verification and is compatible with both Google and Authy Authenticators. The exchange also allows for withdrawal address and IP whitelisting, while also maintaining user data confidentiality. Furthermore, Beaxy's security standards on the platform are in line with PCI-DSS and ENISA security standards.
• Customer Support
Beaxy also features a online 24/7 customer support with live chat functionality, handled by a dedicated multi-language team and a ticketing system where users can submit support requests. Other support resources feature an FAQ section and Knowledge Base, and an active social media presence. Currently, Beaxy can be contacted via their Telegram group, Discord server, and Twitter account.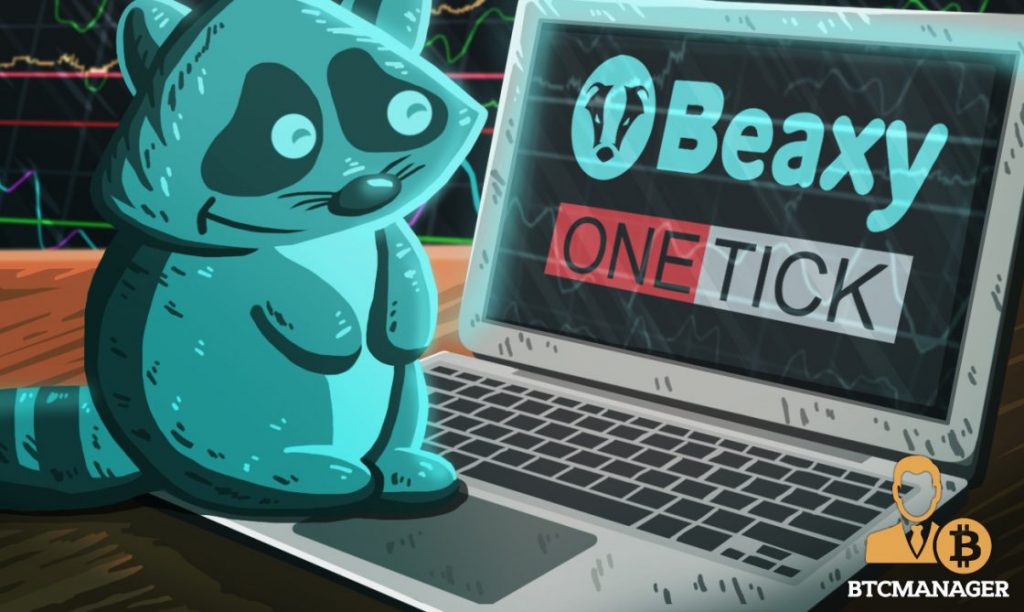 Beaxy: Services and Offerings
Below is a brief look into Beaxy's features which clients can use to take advantage of the attractive and unique promotions and bonuses. However, it must be noted that Beaxy's services are not available for clients residing in the United States due to legal restrictions.
As offerings and services are often subject to change, it is imperative to check Beaxy's official website https://beaxy.com/. 
Beaxy offers its clients trading options with popular cryptocurrencies. You can buy Bitcoin, Ethereum, Litecoin, Ripple, and much more. In addition, it also features its own Beaxy tokens that can be traded for PLS tokens.  
Currently, Beaxy's trading fees are usually 0.2% per lot trade. However, clients who trade their trading fees in Beaxy (BXY) tokens are eligible for a 50% reduction in fees in an attempt to make their proprietary token a much more attractive investment. 
Beaxy also has a Staking Program, which clients can use to take advantage of even more discounts.
The exchange also has a Beaxy-only PLS token which has similar value to the BXY tokens. Clients can exchange their BXY tokens for PLS tokens. In turn, clients earn up to a maximum 25% of trading fees collected in payment based on the duration of PLS tokens they have locked in.
The online exchange also features premium tools that can be added on to enhance the trading experience. These include a custom SMS-alert system and automatic TradeView charting.
Beaxy also has five account types (or "user levels") – Standard, Silver, Gold, Platinum, and Diamond, that come with their own unique advantages and features. Each can be opted depending on the amount the client wished to deposit upon entering their login details.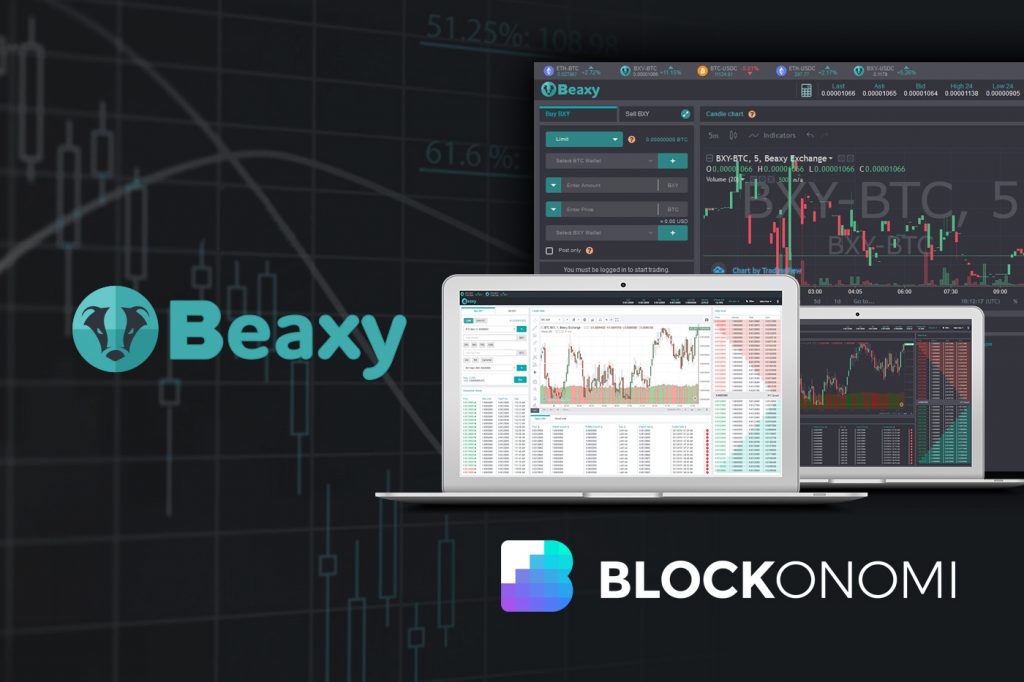 Conclusion
Beaxy is relatively new to the industry and shows a lot of promises by managing to incorporate attractive pricing and features in a convenient package. However, the online exchange may not be very beginner-friendly and requires the client to have a pretty good understanding of the crypto/fiat trading scene. That said, the online trading platform still offers a decently comprehensible user interface that most users can get acquainted to fairly quickly.
Beaxy's BXY token is one of the more attractive features of the online exchange, offering its clients a 50% discount on trading fees. Earning a percentage of the trading fees has also been made possible with the advantage of making use of PLS tokens and the referral program. By locking in an amount of PLS tokens and referring the exchange to friends and family members, clients are able to earn bonuses for their account to enhance their trading profits.
One minor downfall to Beaxy can be its rather limited support of other cryptocurrencies when compared to other online exchanges such as Binance and Huobi. Another thing to note is that Beaxy does not seem to have any non-web-browser-based trading platforms as of writing. While the company's web-based platform works exceptionally well, it could be nice to have a MetaTrader-based platform for diversity. However, there are rumors that the company may be developing on releasing that one soon.
In fact, as Beaxy is still relatively new, it has announced a plethora of additional features that will surely make the online exchange a more convenient and lucrative option.Though, as of writing this, Beaxy is still a legit exchange that might be worth signing up for in its early stages while its incentive programs are still cost effective.